Emergency veterinary care for your dog for a single chocolate-eating event can cost hundreds of dollars. Surgery to fix a broken bone or remove a tumor can easily run into the thousands. As veterinary diagnostics and treatments have become more specialized and technical—like magnetic resonance imaging (MRI), radioactive iodine, and cataract surgery—they have also become much more expensive.

At the same time, pet parents' desire to give their animals the best care available has driven a rapid expansion of insurance options. Pet insurance has become widely available and increasingly flexible. Most coverage can be customized: you select the premium, deductible, and reimbursement levels that work best for your situation.

Pet insurance can save you money throughout your pet's lifetime, and because it helps make even emergency vet expenses more predictable, it can simplify your household budgeting. Most important, by covering 50%–100% of the costs, pet insurance can relieve the worry over whether you'll be able to afford the care your dog needs in an emergency.
Pet Insurance Is More Customizable Than Ever
Insurance for dogs has grown quickly in both popularity and availability as more and more dog parents realize how much it can help with emergency expenses. According to the latest industry data from the North American Pet Health Insurance Association (NAPHIA), about 2.6 million dogs in the U.S. had insurance coverage in 2020; that total represents a 22.5% increase compared to 2019.
Insurance for pets has actually been around for about 130 years. The first policy was issued in 1890 in Sweden by a company that focused on horses and livestock. Pet insurance began in North America in 1982: the first policy was issued to cover the dog actor who starred in the second Lassie series on TV. (In the 1980s, the part of Lassie was played by a fifth-generation descendant of Pal, the Rough Collie who played the very first Lassie in 1943.)

Since then, insurance for pets has become much more widespread and affordable. It has also become increasingly customizable. In addition to choosing either an annual or a monthly premium, you can control your premium level by choosing many of the terms of your policy:
What Does Pet Insurance Cover?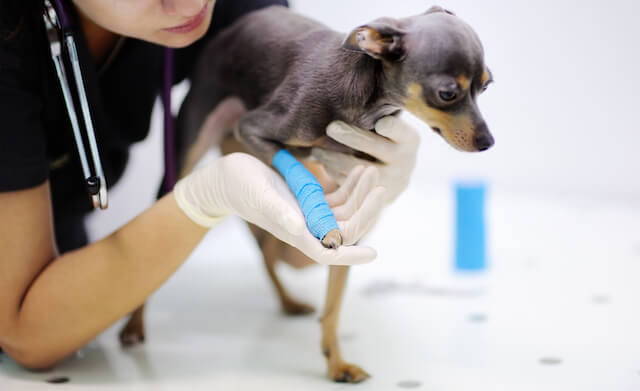 Dog and cat insurance plans are now widely available. Coverage is also easy to find for horses. A few companies also cover birds and "exotic" animals (such as ferrets, rabbits, guinea pigs, and reptiles).

Pet insurance plans typically cover costs associated with accidents (ingestion of a foreign body, lacerations, car accidents, ligament tears, poisoning, etc.) and illness (including cancer, infections, digestive problems, etc.). Here are some categories of care that are covered by most insurers:

emergency care
hospitalization
surgery
specialty care
cancer treatment
x-rays
prescription medication

In addition, some insurance providers offer add-on coverage for these categories:
ongoing medication
prescription food
prosthetics
behavioral training
alternative treatments

Alternative therapies (also called complementary treatments) may include acupuncture, chiropractic therapy, hydrotherapy, physical therapy, laser therapy, and massage, as long as these services are provided by a licensed veterinary professional. Many pet insurance companies cover DoggyBiome's products too (see the list below).

Some policies may even reimburse a portion of the costs incurred when a vacation has to be canceled because of a pet's injury or illness. (In some countries, like the U.K., insurance for pets often covers non-health-related costs, such as liability.)
What Isn't Covered?
Pet insurance continues to evolve to cover additional kinds of treatment, but certain coverage exclusions are standard for most plans.

Pre-existing conditions. Insurance for dogs typically includes no coverage (or very limited coverage) for pre-existing conditions. This limitation is a way for the industry to encourage the purchase of policies for young, healthy animals.

Hereditary and congenital conditions. Conditions that have a genetic component are often excluded from coverage. Examples include hip dysplasia in large dog breeds and heart disease in Cavalier King Charles Spaniels and Dachshunds. However, you may be able to purchase an add-on to cover one of these conditions, as long as your dog is currently healthy.

Routine wellness costs. Unless you purchase one of the more expensive "comprehensive" or "preventative care" plans, these routine costs are generally not covered:
annual checkups
routine vet visits
wellness care
vaccinations
spay and neuter procedures
routine lab tests (e.g., parasite screening, annual geriatric bloodwork)
microchipping
dental cleanings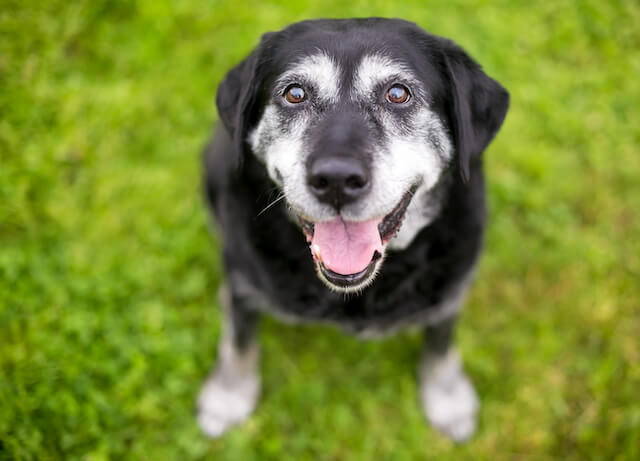 How Much Does Dog Insurance Cost?
According to the latest data from NAPHIA, in the U.S. in 2020, the average annual premium for a plan offering accident and illness benefits for a dog was $594. But premiums can vary a lot, and the cost of insuring your own dog will depend on a number of factors:
Breed. Large breeds are generally more expensive to insure than small breeds. Purebred animals are more expensive than mixed breeds because they're more susceptible to hereditary conditions.
Age. Older dogs are more expensive than young ones. In addition, coverage is usually more limited for older animals, since they're more likely to have pre-existing conditions. (Premiums for all plans will typically go up as your dog ages.)
Your location. The cost of veterinary care where you live is factored into the premium. (Exam fees in California and New York tend to be higher than those in Ohio, for example.) Big cities generally have the highest rates.

The terms of the policy. Your cost will also depend on the terms of your individual policy, including the reimbursement percentage, the annual deductible, and any coverage add-ons. There are multiple ways to lower the premium, such as opting for an accident-only plan.
How Does Pet Insurance Work?
Unlike most human healthcare insurance, insurance for your pet doesn't limit you to a particular network of providers. You can take your dog to any licensed veterinarian or veterinary facility you prefer. The process is easy. In most cases, you pay the bill up front, submit a claim to your insurance company, and then receive a reimbursement of some predetermined percentage of what you paid.
Before the policy starts, your dog will typically be required to have a wellness checkup to document the absence of any pre-existing illnesses or injuries.
After enrollment in a plan, there is usually a waiting period of one to two weeks before you can submit any claims.
When your dog needs care, you can take them to any licensed vet or facility you choose.

You pay the bill, then submit a claim to your dog's insurance company.
Once your claim has been evaluated—and once you've fulfilled your deductible for the year (some plans have deductibles that need to be met per condition)—you will receive a reimbursement, usually within 5–10 days. Depending on the terms of your policy, that amount will be 50%–100% of the total bill.
If paying the whole vet bill up front is a challenge, you still have some options. You may be able to charge the amount to a credit card (like CareCredit) that gives you extra time to pay, interest-free. Another option is to ask the veterinarian to send you a bill; that statement will usually give you 30 days to pay.
How to Choose a Plan?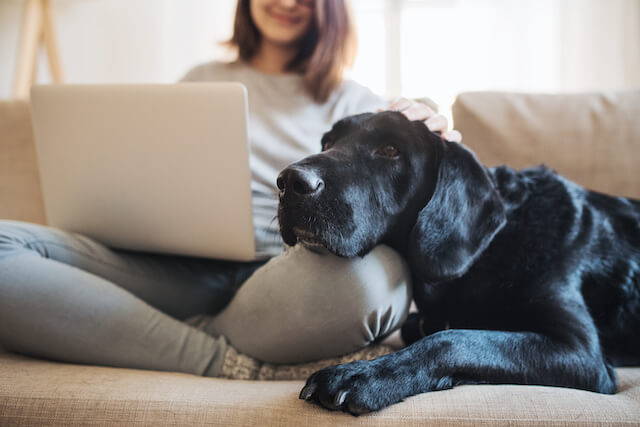 The four largest providers of insurance for pets—Nationwide, Trupanion, Petplan, and the ASPCA—claimed about 84% of the U.S. market in 2020, according to research firm IBISWorld. But in all, there are roughly 40 pet insurance brands in North America. How do you choose from so many options?

The best pet insurance plan for your situation will depend on a lot of personal factors. Experts say dog parents should focus on getting coverage for the kinds of expenses they would have trouble affording. Usually those are the big, unexpected bills that come with emergencies. Comprehensive coverage (sometimes called a "wellness plan") that includes routine care is generally considered not worth the extra cost.
Ask Questions
As you think about exactly what kind of coverage your dog needs, here are some factors you might want to consider in a dog insurance plan:
Is the deductible per year or per incident?

Are there any limits/caps applied to coverage (per incident, per year, by age, or over a dog's lifetime)? Many pet insurance policies offer unlimited coverage, but plans with limits are usually less expensive.

How much will the premiums increase as your dog ages?

How is reimbursement calculated (based on the actual veterinarian bill, a benefit schedule, or usual/customary rates)? Consumer Reports says, "Consider coverage with simple, percentage-based payouts and no reliance on judgments of what's 'reasonable,' to avoid your own future headaches."

Does the annual contract say any condition diagnosed in the current year of coverage will be considered pre-existing in subsequent years? (Policies that work this way are often called non-lifetime plans.)

Does coverage include congenital and hereditary conditions (e.g., hip dysplasia, heart disease, eye cataracts, diabetes)?

Does the plan cover alternative (complementary) treatments, such as acupuncture, chiropractic care, hyperbaric oxygen therapy, stem cell therapy, microbiome testing, and fecal microbiota transplant (FMT)?
Research and Compare
Consumer Reports recommends looking for "free quotes, terms and conditions, and a sample policy on insurers' websites."

The annual pet insurer rankings by reputable sources such as U.S. News & World Report and Money offer a lot of useful detail, including what company each brand's insurance is underwritten by.
And Pawlicy Advisor allows you to compare different plans for free.
Look for Discounts
Another good way to lower the cost of insurance for your dog is to look for applicable discounts. For example, some insurers offer a multi-pet discount.

Your employer may offer pet insurance as a benefit. The insurance agency that covers your car or home may offer plans for pets that will earn you a multi-policy discount. Or you may already belong to a club or organization that offers discounts on pet insurance. For example, Costco members can get discounted coverage from FIGO (which consistently ranks among the top 10 insurers—and which has been known to cover DoggyBiome products).

Several pet insurers offer military discounts. And USAA has partnered with Embrace Pet Insurance to offer its members discounted coverage.

AARP members are eligible for a discount of up to 10% off insurance plans from Fetch by The Dodo (which partners with numerous no-kill animal shelters in the U.S. and Canada, providing insurance coverage and financial support).
Which Companies Cover DoggyBiome Products?
If your dog has insurance, you can find out whether that plan covers DoggyBiome products by checking your policy documents or calling the insurance company's customer service number. Any given insurer's list of covered pet products can change from year to year, so it's important to find out whether your purchase will be eligible for partial or full reimbursement before placing your order.
Here are some pet insurance providers that have been known to cover our products in the past:

24PetWatch
4Paws
ASPCA
Embrace
FIGO
Nationwide
Trupanion
PetFirst
Petplan
PetPremium

As far as we know, the following companies do not cover our products:

AKC
HealthyPaws
PetsBest
Takeaways
Pet insurance typically reimburses 50%–100% of covered costs.
Most pet insurance plans cover the costs associated with injury and illness. Some plans also cover additional services, such as prescription food and alternative treatments.
Pre-existing conditions are typically not covered.
With insurance for pets becoming increasingly customizable, you can often select from multiple premium levels, deductibles, and reimbursement percentages.
You can find all of the roughly 40 North American pet insurance providers and their brands here.