You may have seen news reports warning that a diet containing peas, lentils, or potatoes may increase your dog's risk of a heart disease called dilated cardiomyopathy (DCM). We spoke with veterinarian Dr. Aubrey Tauer about this issue to learn what you can do to protect your dog from this deadly disease.
What Happened?
The FDA recently announced that its Center for Veterinary Medicine has received a number of reports of dilated cardiomyopathy (DCM) in dogs whose diet contained legumes (such as peas), "pulses" (legume seeds, such as lentils), or potatoes as a main ingredient.
DCM—a serious disease in which the heart becomes enlarged and beats too weakly—is "very challenging to treat," says Dr. Aubrey Tauer, AnimalBiome's Head Veterinarian. As the disease progresses, it can cause abnormal heart rhythms, congestive heart failure, and sudden death.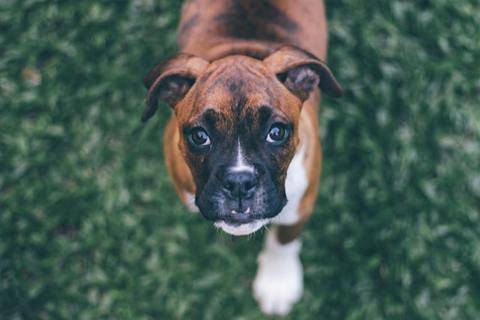 DCM is more common in breeds such as Great Danes, Doberman Pinschers, Boxers, and Irish Wolfhounds, which are known to have a genetic predisposition for the disease. But many of the cases reported to the FDA occurred in other breeds, and among these atypical cases, the common factor seems to be a diet containing high proportions of peas, lentils, or potatoes.
Peas, lentils, and potatoes are often used as the primary or sole source of carbohydrates in dog foods that are labeled "grain-free." The FDA is actively investigating the possible connection between such diets and DCM.
What Symptoms Should You Watch For?
Veterinarians stress the importance of watching your dog for early signs of heart disease, which can include weakness, loss of appetite, a swollen abdomen, coughing, wheezing, excessive panting, slowing down on walks, or fainting. (Because the FDA also received a few reports of DCM in cats, Dr. Tauer strongly advises owners of cats on grain-free diets to be on the lookout for symptoms as well.)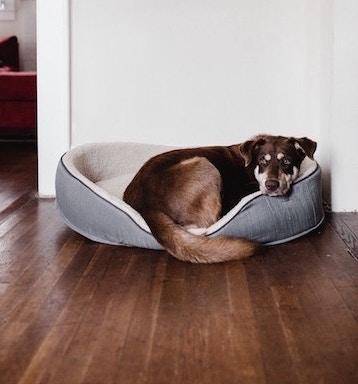 What Can You Do?
If your dog has any of these symptoms, get help immediately from your regular veterinarian or your local emergency clinic. A veterinarian may be able to detect early signs of the disease by listening for a heart murmur or abnormal heart rhythm. Diagnostic tests—such as an echocardiogram and an EKG—are crucial for distinguishing DCM from other heart diseases with similar symptoms.
If your dog is eating a grain-free diet, talk to your veterinarian about whether to change to a different diet, at least until more is known about the possible link with DCM. Veterinarians are "on high alert" about this issue, says Dr. Tauer, so don't hesitate to ask questions and communicate your concerns.
If your dog is diagnosed with DCM, report your case to the FDA, either by using their online Safety Reporting Portal or by calling your state's FDA Consumer Complaint Coordinator. Analysis of additional case reports received from veterinarians and owners will help the FDA gain a better understanding of this issue.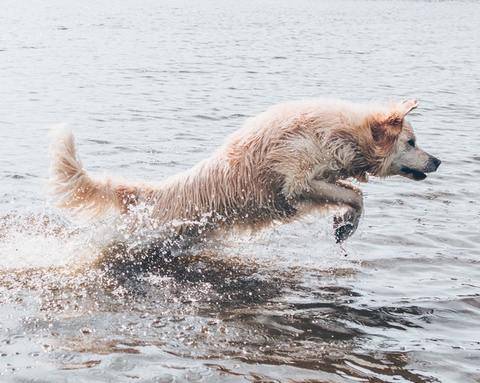 How Could Diet Cause DCM?
A deficiency of the amino acid taurine has long been established as one cause of DCM. Because a dog's own body normally produces a sufficient amount of this amino acid, taurine is not a required ingredient in commercial dog food, but studies have found that certain dietary factors—including high fiber, very low protein, lamb, and rice bran—do play a role in taurine deficiency. However, the mechanisms that control the production of taurine are still not well understood.
The absorption of taurine can also be affected by the processing of protein and carbohydrates in commercial pet food. Studies in the 1990s found that byproducts of this processing actually alter the gut microbiome in cats, causing gastrointestinal microorganisms to break down the taurine in a way that makes it less available for absorption by the animal's body. It's possible that a similar mechanism is at work in dogs.
Some of the dogs whose cases were reported to the FDA did have a taurine deficiency, but others did not. Researchers at UC Davis School of Veterinary Medicine—who are coordinating with other veterinary specialists and the FDA to gather data on diet-related DCM—believe there may be two different problems at work, one involving taurine deficiency and another that is unrelated to taurine levels.
The good news is that in dogs with no genetic predisposition for DCM, the disease may be reversible with changes in diet and, if applicable, taurine supplementation. Some of the dogs in the FDA's investigation improved when they were switched to a diet that did not contain large amounts of peas, lentils, and/or potatoes.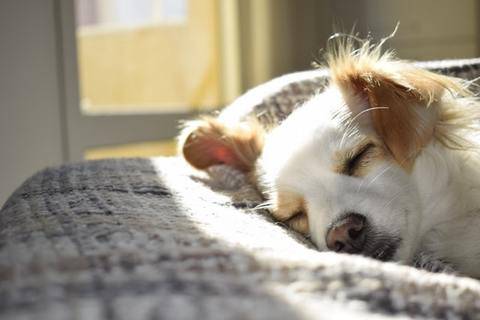 What Happens Next?
The FDA will make new findings available to the public as its investigation progresses. For more information, see the FDA's Questions & Answers page.
For a list of past studies on the connection between diet and DCM in dogs, see this update from the UC Davis Veterinary Hospital, which also offers information about having your dog's taurine level tested.